Manage your camps or lodges with a system built for versatility.
Room Allocation
Block rooms on a color-coded tape chart. Filter guests by type. Manage room shares. Autoblock.
Housekeeping
Check room status. Receive live status updates from your housekeeping staff. Run over a dozen reports. Manage staff assignments.
Allotments & Suballotments
Give your clients and their sub-contractors the ability to book into their allotments and sub-allotments, respectively, via a secure Innfinity web app.
Accounting & Billing
Track Service Days. Review a comprehensive audit trail of changes. Export approved charge sheets to your accounting system.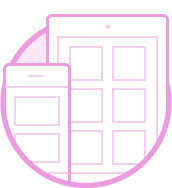 Multi-Site Setup
Host your enterprise from a central server or on servers at your sites. Run your sites online or offline.
Site Safety
Track guests that drive in and out of your properties. Always know who's on site. Be ready for evacuations.
Sharing Remote Housing Assets in the Energy Sector
---
Explore the benefits of bringing the collaborative economy to remote project operations within the Energy Sector with our CEO.